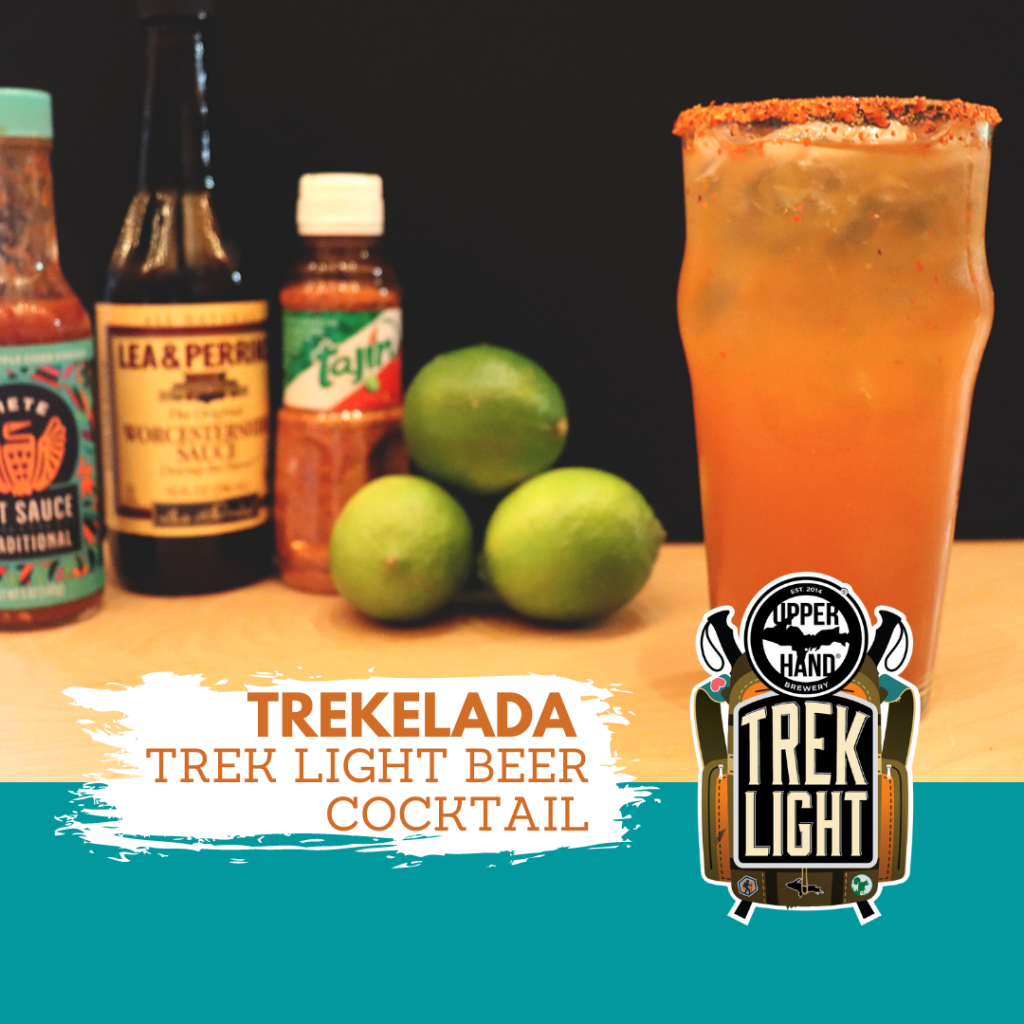 Trekelada Beer Cocktail
Prep Time: 10 minutes
Makes 1 beer cocktail
Ingredients
Tajin (or similar chili-lime seasoning blend)
2 tbsp freshly squeezed lime juice (about 1 large lime)
4-6 dashes of Maggi seasoning sauce. Can't find Maggi? Use 1 tsp of Worcestershire sauce, instead. 
2 tsp Mexican-style hot sauce. We like Valentina Extra Hot. 
1 – 12 oz can of Trek Light
Chilled glass or beer mug
Directions
1.     Slice lime into quarters, using 1 quarter to moisten the rim of a chilled glass.
2.     Pour a few tsp of Tajin into a shallow dish, then dip pint glass into seasoning to create a chili rim. Just like a margarita, but spicy!
3.     Add lime juice, Maggi, and hot sauce to glass, then fill with ice.
4.    Top with Trek Light & enjoy!