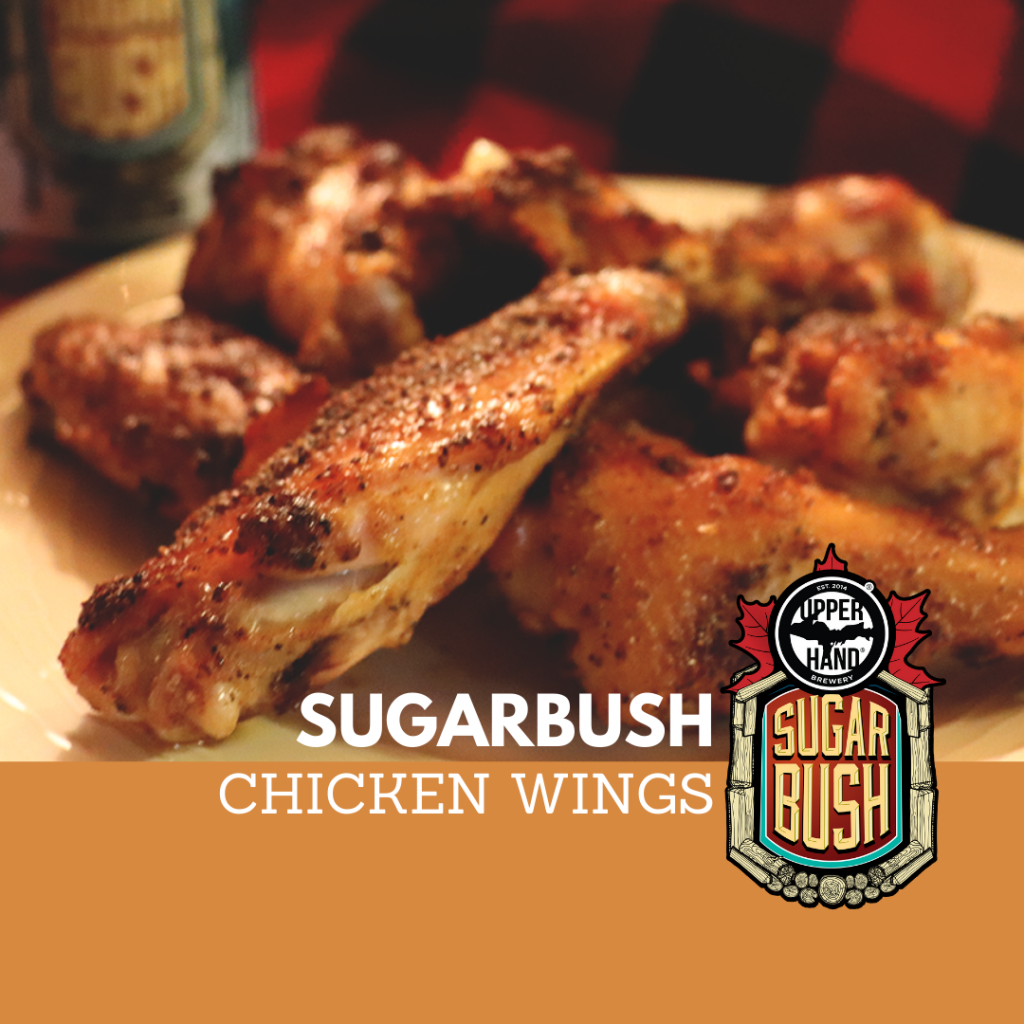 Sugarbush Chicken Wings 
Prep Time: 4-6 hours
Cook Time: 1 hour
Makes 3lbs. of Chicken Wings
Ingredients
3 lbs. of chicken wings
2 – 12oz cans of Sugarbush Maple Lager
1/4 C butter – 1 stick, melted
2 Tbsp soy sauce
1/4 C maple syrup
1 tsp. balsamic vinegar
1 Tbsp ground black pepper
1 tsp smoked paprika
1 Tbsp garlic powder
1 Tbsp course sea salt
Directions
1.     Soak chicken wings in 12oz of Sugarbush Maple Lager and salt for 4-6 hours.
2.     Pre heat oven to 400 degrees F
3.     Remove chicken wings from liquid, dispose of liquid.
4.    In a small bowl, mix together dry ingredients; salt, pepper, garlic powder, paprika, and sea salt.
5.    Season chicken wings with dry seasonings liberally.
6.   Cook chicken wings in a flat sheet pan for 30-40 minutes or until they start to turn golden brown.
7.   While chicken wings are cooking, in a small bowl mix together 1/4 C Sugarbush Maple Lager, butter, soy sauce, maple syrup, and balsamic vinegar.
8.   Take chicken wings out of the oven, coast with sauce heavily.
9.   Put chicken wings back in the oven for 10-15 minutes.
10.  Remove from oven & enjoy!
*For heat add Sriracha to your liking to the sauce.