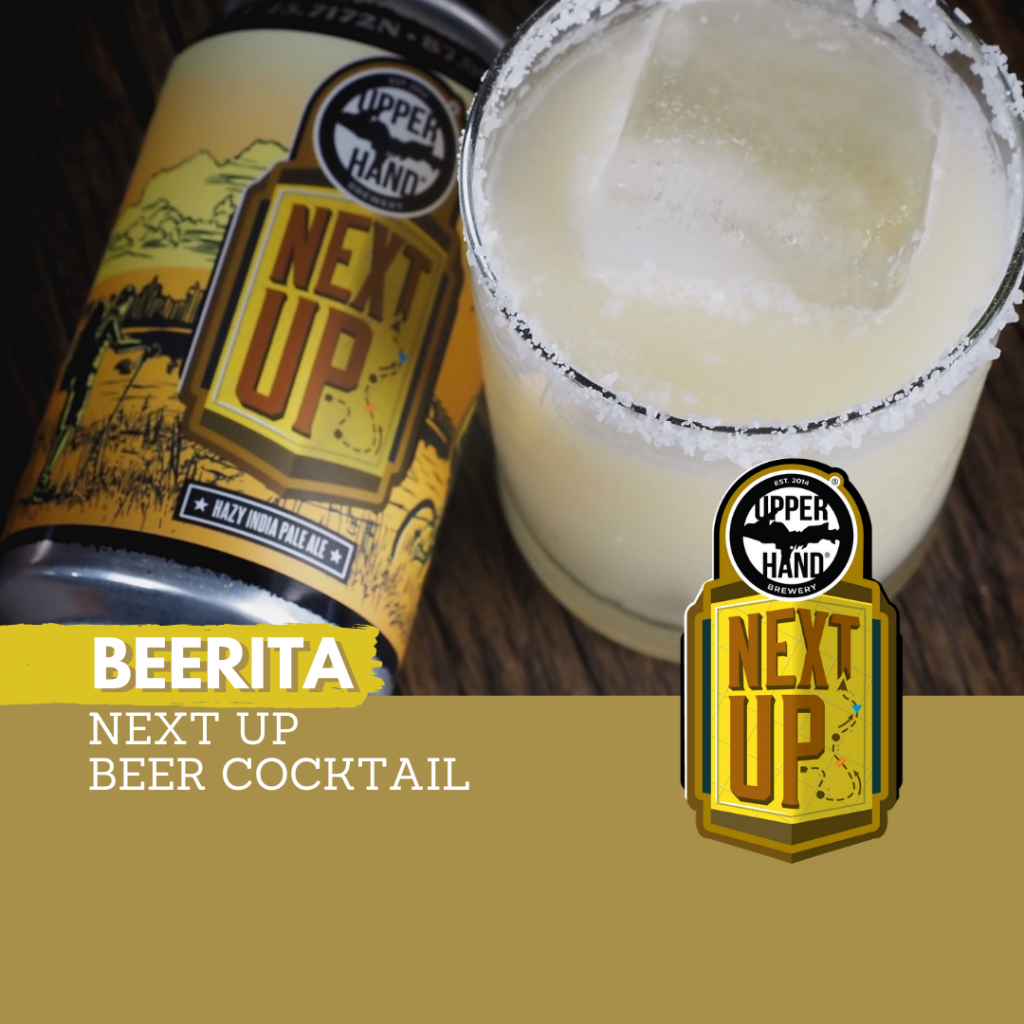 Beerita Beer Cocktail
Prep Time: 10 minutes
Makes 1 beer cocktail
Ingredients
1.5 oz tequila blanco or resposado
1 oz Cointreau (or other orange liqueur)
1 oz fresh lime juice
4 oz Next Up Hazy IPA
Lime wedge or wheel (garnish)
Kosher Salt (optional)
1 Tbsp coconut milk
Directions
1.     (Optional) Run lime wedge or wheel around the rim of a glass. Roll or dip the edge of the glass in the kosher salt.
2.     Add tequila, Cointreau, lime juice, and coconut milk to a shaker. Shake vigorously ad strain into prepared glass. Top with 4 oz Next Up Hazy IPA.
3.     Add any additional ice needed and your lime garnish, enjoy!